Deborah Palfrey -- Ran a prostitution outfit that had top 911 perps among it's clients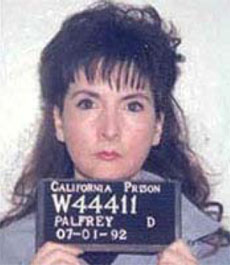 The former NSA official noted that some of Palfrey's call girls were being chauffeured by Sherlington Limousines to poker parties attended by former CIA director and co-chair of the Joint 9/11 Intelligence Inquiry Porter Goss.
of the reasons cited for Goss' abrupt resignation in May 2006 was his alleged involvement in a prostitution scandal where lobbyists were holding parties for GOP lawmakers that featured hookers and gambling at the Watergate Hotel in D.C.

On the morning of 9/11, Goss was having breakfast with the head of Pakistan's Inter Services Intelligence (ISI) General Mahmoud Ahmad, the man who ordered a wire transfer of $100,000 to alleged lead hijacker Mohammed Atta.

In addition, Madsen pointed out that Jack Abramoff, who was also connected to the DC Madam scandal, allowed at least two of the 9/11 hijackers to use one of his casino boats in the days before 9/11, and this is what Palfrey was probably referring to when she spoke about her call girls picking up information about 9/11 before it happened.

"There's the link, when you've got Abramoff and you had two of those hijackers on his casino boat a few days before 9/11 - I just wonder if that's what Jeane was talking about," said Madsen, "Because now I'm looking at this crazy incident in Houston with Roland Carnaby, a retired CIA guy who was still contracted to the CIA, being gunned down in broad daylight by the Houston police department - now I've been told by Agency sources in Houston that one of the people he was looking at was Abramhoff and the casino boats - so here you've got two people in the same week, looks like they were both assassinated in broad daylight," he concluded.

Yes, yes, I posted a PrisonPlanet link -- shame on me.
There is a 9/11 connection here, though.
Porter Goss and Jack Abramoff are two known 911 perps that were connected to Palfrey's 'escort service'.
Known 911 perp Dick Cheney was reported to also be involved in Palfrey's business.
Was Palfrey eliminated for knowledge she may have had about 9/11?